What does religion taste like, smell like, feel like?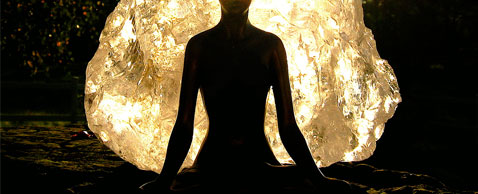 "Every religion contains, in varying degrees, elements of the soft and the hard. For the sake of world peace, dialogue within religions and among them must strengthen the softer aspects," said Johan Galtung, mathematician and sociologist, and considered one of the founders of peace and conflict studies. January 16th is Religious Freedom Day in the United States, but is significant across the globe, as violence and occupation in the name of religion, profiling of individuals based on religious background, and fear of the religious 'other' overshadows the main tenants of these very religions. To mark this day, TakingITGlobal is holding a poetry contest, asking the question, what does religion taste like, smell like, feel like? The winner will receive a gift certificate from Amazon!

To enter, login to TIG and simply join this group blog, and post your entry. See below for further entry details and requirements.

Eligibility: Entrant must be the author of the original, unpublished work submitted to the contest. TakingITGlobal staff, interns and volunteers are not eligible, nor are their immediate family members, nor are the immediate family members of the judges; however, previous contest entrants to TakingITGlobal are eligible.

Deadline: The contest ends at 11:59:59 p.m. ET on Monday, January 17, 2011.

Entry fee: FREE!

Poetic requirements: Any form is accepted. There is a line limit of 200 lines.

Awards: The first prize winner will receive a gift certificate for Amazon.com; two honorable mentions will receive publication in a future issue of Panorama Zine. Authors, including the winners, retain ownership of copyright for the entries they submit in the contest.
This is not a lottery; a winner will be selected based on the decision of a judging panel consisting of TakingITGlobal staff and interns.

How to Enter
Join this 'What does religion taste like, smell like, feel like?' Group Blog and post your entry to this blog.
- Include a brief bio (two sentences).

Poetry Contest Winners!
The Religious Freedom Poetry contest is officially over. The contestants were asked to submit a poem on the question of religion to mark Religious Freedom Day (January 16th) in the U.S. The entrants will be content to know that the judges have selected the top three poems. Congratulations to nehamschamaria, the first prize winner who receives a $100 Amazon.com gift certificate! Also, congrats to our two honorable mentions, ivyhopegirl and Simonette who will be awarded with a future publication in the Panorama Zine!
---
Tags:

You must be logged in to add tags.



Owner


This Group TIGBlog is owned by: Sena Hussain.



Membership


a1ash
Afegbua Shabban
Sanoon Mohideen
Ayodele
chakshuka
International network of missing chIldren and adults
ivyhopegirl
John
kenji
Melissa
Ming Kun
Neha
Nivedita
Priya
Rachel_TIG
Sarah C. El Alaoui
Sena
shantanutungare
Simonette Brebenariu
Keu
TimoyL

You must be logged in to join this group TIGblog.



Latest Posts










Monthly Archive







Change Language







7152 views